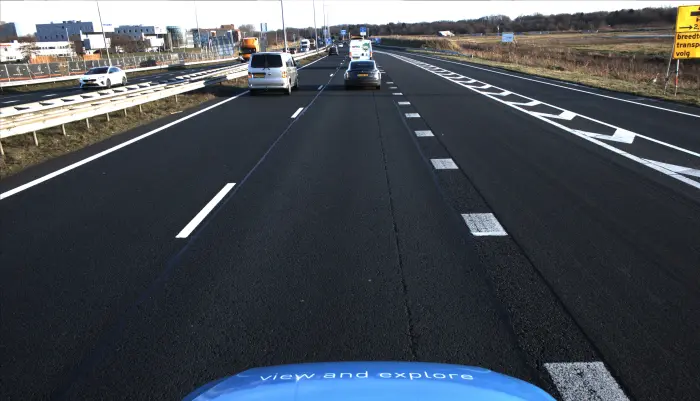 // visual pavement condition index
PCI road inspections at low costs and at highway speed
We understand the importance of efficiently evaluating pavement conditions while keeping budgets in check. Our approach harnesses the power of imagery to provide comprehensive PCI road inspections that are both cost-effective and fast, allowing road inspections to be conducted at highway speeds.
By leveraging advanced imaging technologies, Horus ensures accurate and detailed analysis of pavement distresses, enabling informed decision-making for maintenance planning and resource allocation. Experience the benefits of our imagery-based PCI road inspection solutions today, where speed, affordability, and quality converge for optimal road infrastructure management.
// Tailored for mobile mapping
Imagery solutions for PCI inspections
Horus specializes in imagery-based solutions that revolutionize PCI road inspections. Digital inspection via imagery adds quality and safety to the inspection process to determine the severity and extent of distresses observed on a pavement surface.
Our advanced solutions for visual road inspections offer a faster and cost-effective alternative to LiDAR, delivering decisive insights into the condition of your assets through imagery data.
Horus empowers organizations to make better-informed decisions and ensures the optimal maintenance and management of their road assets.
// Horus productrange
Solutions for road inspections
Discover Horus' comprehensive portfolio of software, hardware, and AI solutions for visual road inspections. With our extensive experience, we specialize in tailoring these solutions to meet the demands of large-scale and challenging mapping projects, emphasizing durability and scalability. You can trust Horus to deliver top-notch solutions that cater to your specific requirements in the field of visual road inspections.
// Drop us a line! We are here to accelerate your mapping