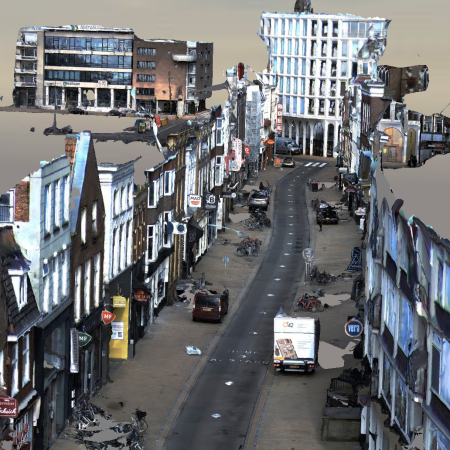 Create reality 3D mesh surroundings
The Horus HR extension provides content to build your own digital twins of cities. Adding the captured High Resolution imagery content to the context capturing software like Bentley ContextCapture, will result into a 3D reality mesh.
Each digital asset can be automatically recognized and/or geospatially referenced, providing you with an intuitive and immersive way to navigate and query your asset information.
Reality meshes have several use cases and are being used in engineering & maintenance industries to provide precise real-world digital context for design, construction and operations decisions.