PROYFORM GLOBAL Partners with Horus to Revolutionize Thermal Inspections in Mobile Mapping
Renowned Spanish mobile mapping company, PROYFORM GLOBAL, recognized the growing demand for thermal inspections across various industries. In collaboration with trusted technology solutions provider Horus, PROYFORM GLOBAL integrated the advanced Horus HX thermal camera extension with their Trimble MX50 mapping system.
This partnership enhanced their capabilities, enabling secure travel and improved energy efficiency through successful implementation of thermal solutions. As an industry leader, PROYFORM GLOBAL's integration of thermal technology demonstrates their commitment to delivering comprehensive and innovative imagery data capture services
PROYFORM GLOBAL faced several challenges in integrating thermal inspections into their existing mapping system. The key challenges were:
Ensuring the smooth integration of a thermal camera extension with the Trimble MX50 mapping system was essential. The challenge lay in seamlessly incorporating the thermal technology while maintaining the overall efficiency and effectiveness of the system.
02 Thermal Runway Inspections
To enable secure and reliable air travel, PROYFORM GLOBAL aimed to perform thermal inspections of runway surfaces. The challenge was to develop a solution that could identify potential issues, such as uneven temperature distribution or hidden defects, to ensure the safety of aircraft during takeoff and landing.
03

Thermal Real Estate Inspections
PROYFORM GLOBAL also aimed to leverage thermal imaging to conduct efficient inspections of real estate facades for energy efficiency. The challenge was to identify thermal anomalies and energy leaks in buildings, enabling effective energy management and reducing environmental impact.
The key components of the solution were:
Horus HX Thermal Camera Extension
Horus provided PROYFORM GLOBAL with their advanced HX thermal camera extension, specifically designed to integrate seamlessly with the Trimble MX50 mapping system. This extension enabled thermal imaging capabilities, expanding the range of inspections.
Streamlined Integration
Horus ensured a streamlined integration process, minimizing disruptions and maintaining the overall efficiency of the Trimble MX50 mapping system. The thermal camera extension seamlessly integrated with the existing infrastructure, allowing PROYFORM GLOBAL to harness the power of thermal imaging without compromising their workflow.
The integration of Horus's HX thermal camera extension with the Trimble MX50 mapping system elevated PROYFORM GLOBAL's inspection capabilities. The addition of thermal imaging enabled them to identify and address critical issues that were previously undetectable, ensuring more thorough and comprehensive inspections.
Streamlined Workflow & Integration
Horus's seamless integration of the thermal solution into the Trimble MX50 mapping system ensured minimal disruption to PROYFORM GLOBAL's workflow. The integrated system allowed for efficient data capture and analysis, enhancing productivity and reducing operational downtime.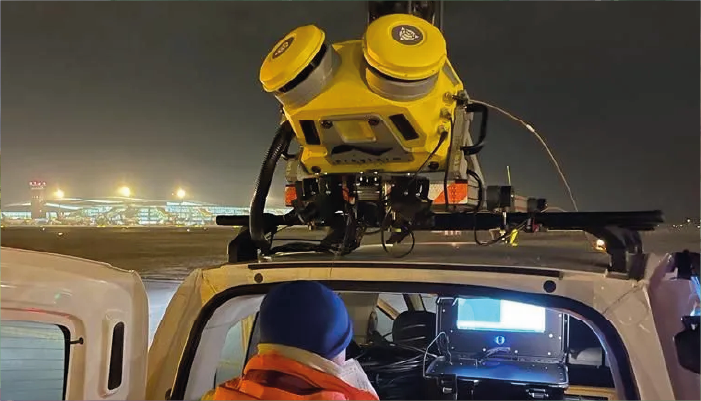 Enhanced Data Analysis & Decision-Making
The thermal solution delivered by Horus enabled PROYFORM GLOBAL to capture precise thermal data and imagery. This rich dataset facilitated detailed analysis, empowering clients to make well-informed decisions based on accurate insights. The ability to identify defects, anomalies, and energy inefficiencies through thermal imaging enhanced the overall effectiveness of their inspection and inventory processes.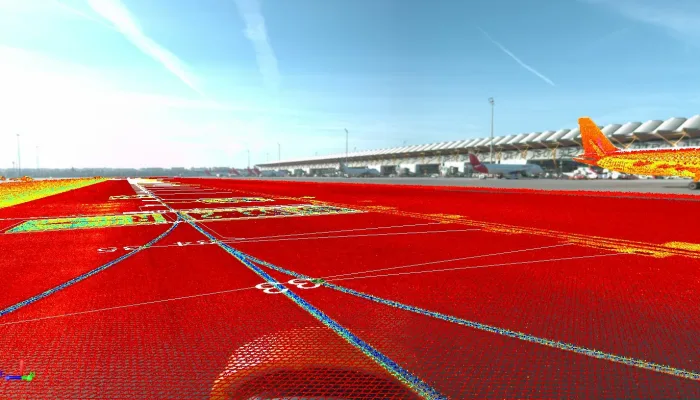 Competitive Advantage & Reputation
By incorporating thermal inspections into their services, PROYFORM GLOBAL gained a competitive edge in the industry. Their enhanced capabilities and ability to offer thermal imaging solutions for secure travel and energy efficiency established them as an innovative and reliable partner. This led to an enhanced reputation and increased client trust and satisfaction.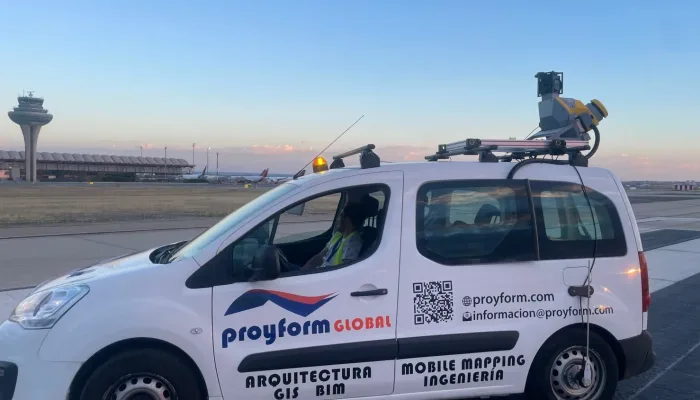 The successful integration of Horus's thermal solution with PROYFORM GLOBAL's Trimble MX50 mapping system empowered the company to advance their inspection capabilities significantly. By enabling thermal runway surface inspections for secure travel and thermal real estate facade inspections for energy efficiency, PROYFORM GLOBAL positioned themselves as leaders in the industry. The collaboration with Horus not only enhanced their services but also improved operational efficiency, data analysis, and client satisfaction. With their newfound capabilities, PROYFORM GLOBAL is well-equipped to address the evolving needs of various industries and deliver exceptional results.