Enhance capabilities in data visualization and asset management
NOVOTECNI SA has established itself as a prominent player in the Spanish market, specializing in offering state-of-the-art spatial data solutions for a wide range of industries. They aimed to enhance their capabilities in data visualization, asset management, and accurate surveying. 
Therefore, they needed a robust mobile mapping system to handle complex projects, including city planning, transportation planning, and augmented reality applications. 
NOVOTECNI SA encountered several challenges when executing their complex spatial data projects:
01  Geospatial Integration
A seamless integration of multiple geospatial datasets, including LiDAR, imagery, and GIS layers, into a unified platform for efficient project management.
02  Data Quality & Accuracy
Ensuring the highest level of data quality and accuracy was crucial for reliable decision-making and precise analysis in critical projects
03
Advanced Visualization
NOVOTECNI SA required advanced visualization tools to present complex spatial data in an intuitive and easily understandable manner, facilitating effective communication with stakeholders
04  Scalability & Efficiency
The solution had to be scalable to handle projects of varying sizes and complexities, while also improving overall operational efficiency.
To address these challenges, NOVOTECNI SA collaborated with Horus. We used the CityMapper Mapping platform as the core. And the additional sensor integration has been done with the HORISON integration platform.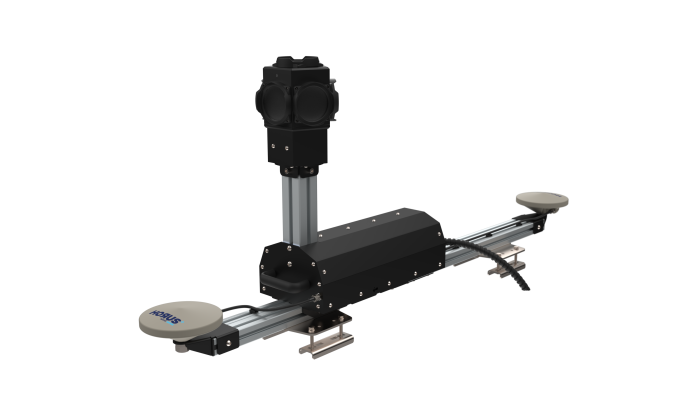 The basic platform was the Horus CityMapper. This advanced modular mobile mapping system equipped with a LiDAR sensor, high-resolution camera, and GPS/IMU system enabled rapid and accurate data collection. 
Including the industry standard spherical camera from Teledyne, the Ladybug5+. The LiDAR sensor delivering precise geometric measurements and enhancing the overall accuracy of the spatial data.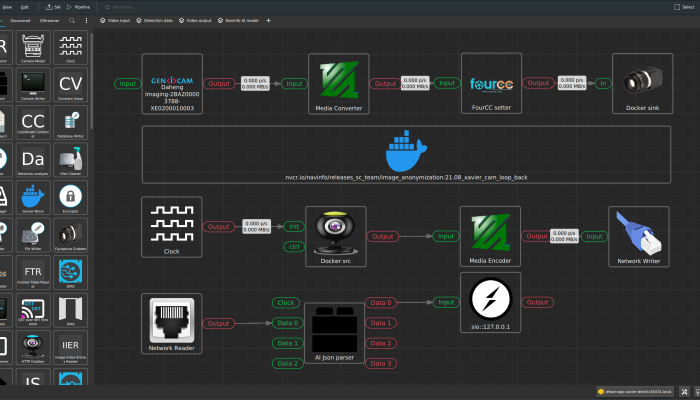 HORISON System Integration
The Horus integration platform HORISON, helps to accelerate the development of mapping systems. A full library of sensor components allows you to build applications at speed. 
Drag & drop, and configure pipelines with the needed sensor components like never before.
Overall, the collaboration between NOVOTECNI SA and Horus  revolutionized complex spatial data projects in Spain. The outcomes included enhanced project planning, improved surveying accuracy, seamless geospatial integration, advanced data visualization, and scalability/flexibility in handling diverse projects. These outcomes solidified NOVOTECNI SA's position as a leader in the field of spatial data solutions, providing them with a competitive edge in the market.
Streamlined Workflow and Integration
The comprehensive solution enabled NOVOTECNI SA to seamlessly integrate diverse geospatial datasets, such as LiDAR, imagery data, and GIS layers. This integration provided a unified platform for efficient project management, eliminating data silos and enhancing collaboration among teams. The streamlined geospatial integration saved time and improved overall project efficiency.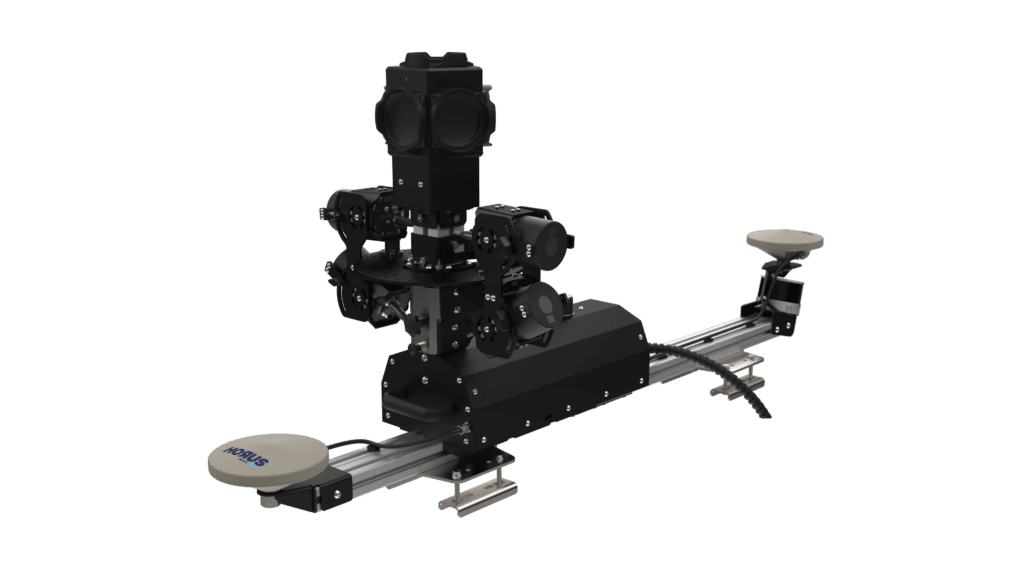 Advanced Data Visualization
The inclusion of the Teledyne FLIR Ladybug 5+ panoramic camera enriched the visualization capabilities of NOVOTECNI SA. The high-quality imagery combined with LiDAR data allowed for advanced data visualization, enabling stakeholders to understand complex spatial information more intuitively. This improvement in data visualization facilitated effective communication with clients and other project stakeholders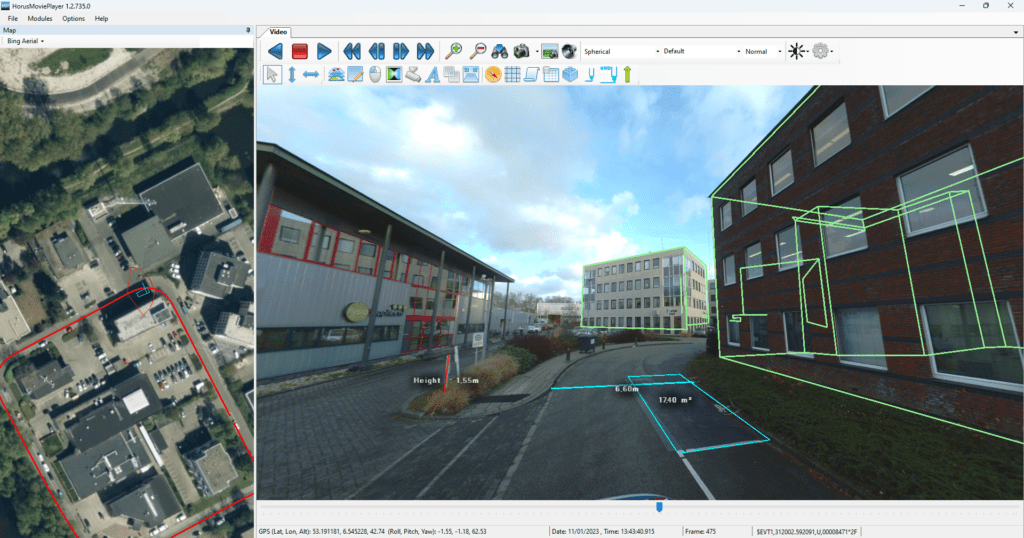 Improved Scalability & Flexibility
The solution provided by the collaboration between NOVOTECNI SA and its partners offered scalability and flexibility to handle projects of varying sizes and complexities. The technology stack could accommodate projects ranging from city planning to transportation planning and augmented reality applications. This scalability ensured that NOVOTECNI SA could cater to the diverse needs of their clients, expanding their market reach.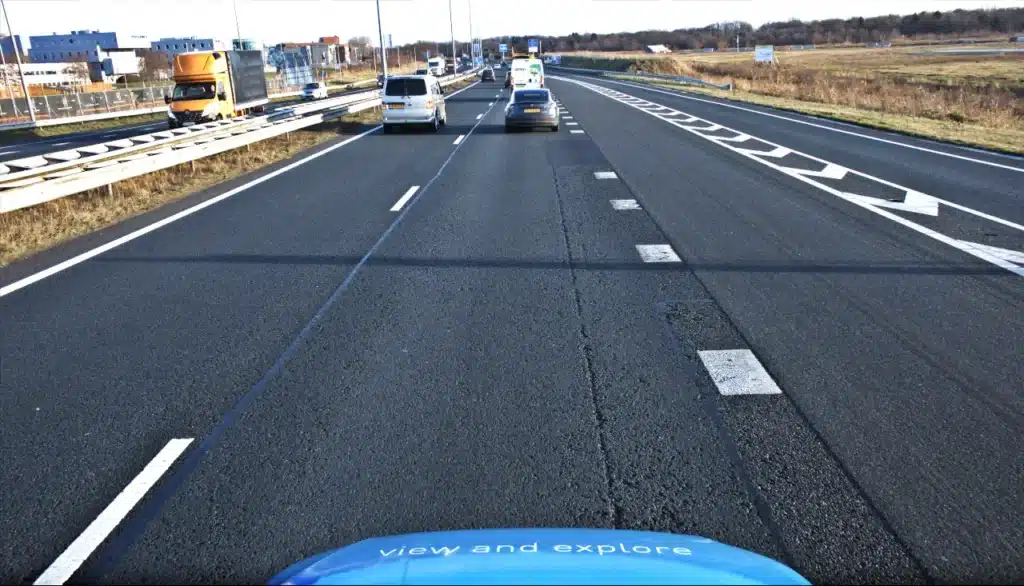 "𝘐𝘯 𝘵𝘩𝘦 𝘱𝘢𝘴𝘵, 𝘸𝘩𝘦𝘯 𝘸𝘦 𝘸𝘦𝘳𝘦 𝘴𝘵𝘢𝘳𝘵𝘪𝘯𝘨 𝘰𝘶𝘵 𝘪𝘯 𝘵𝘩𝘦 𝘣𝘶𝘴𝘪𝘯𝘦𝘴𝘴, 𝘸𝘦 𝘥𝘦𝘷𝘦𝘭𝘰𝘱𝘦𝘥 𝘰𝘶𝘳 𝘦𝘲𝘶𝘪𝘱𝘮𝘦𝘯𝘵 𝘴𝘦𝘵𝘶𝘱 𝘪𝘯-𝘩𝘰𝘶𝘴𝘦, 𝘶𝘵𝘪𝘭𝘪𝘻𝘪𝘯𝘨 𝘴𝘦𝘱𝘢𝘳𝘢𝘵𝘦 𝘎𝘗𝘚 𝘢𝘯𝘵𝘦𝘯𝘯𝘢𝘴, 𝘐𝘔𝘜𝘴, 𝘢𝘯𝘥 𝘢 𝘓𝘢𝘥𝘺𝘣𝘶𝘨𝘴 5 𝘤𝘢𝘮𝘦𝘳𝘢. 𝘗𝘳𝘪𝘰𝘳 𝘵𝘰 𝘤𝘰𝘮𝘮𝘦𝘯𝘤𝘪𝘯𝘨 𝘥𝘢𝘪𝘭𝘺 𝘧𝘪𝘦𝘭𝘥 𝘰𝘱𝘦𝘳𝘢𝘵𝘪𝘰𝘯𝘴, 𝘢 𝘵𝘦𝘢𝘮 𝘰𝘧 𝘵𝘸𝘰 𝘪𝘯𝘥𝘪𝘷𝘪𝘥𝘶𝘢𝘭𝘴 𝘸𝘰𝘶𝘭𝘥 𝘵𝘢𝘬𝘦 𝘶𝘱 𝘵𝘰 90 𝘮𝘪𝘯𝘶𝘵𝘦𝘴 𝘵𝘰 𝘪𝘯𝘴𝘵𝘢𝘭𝘭 𝘢𝘯𝘥 𝘪𝘯𝘪𝘵𝘪𝘢𝘵𝘦 𝘵𝘩𝘦 𝘴𝘺𝘴𝘵𝘦𝘮.
𝘛𝘩𝘢𝘯𝘬𝘴 𝘵𝘰 𝘵𝘩𝘦 𝘊𝘪𝘵𝘺𝘮𝘢𝘱𝘱𝘦𝘳, 𝘰𝘶𝘳 𝘦𝘲𝘶𝘪𝘱𝘮𝘦𝘯𝘵 𝘴𝘦𝘵𝘶𝘱 𝘵𝘪𝘮𝘦 𝘩𝘢𝘴 𝘣𝘦𝘦𝘯 𝘤𝘶𝘵 𝘵𝘰 𝘫𝘶𝘴𝘵 20 𝘮𝘪𝘯𝘶𝘵𝘦𝘴!
𝘛𝘩𝘪𝘴 𝘩𝘢𝘴 𝘢𝘭𝘭𝘰𝘸𝘦𝘥 𝘶𝘴 𝘵𝘰 𝘤𝘢𝘱𝘵𝘶𝘳𝘦 𝘮𝘰𝘳𝘦 𝘪𝘮𝘢𝘨𝘦𝘴, 𝘤𝘰𝘷𝘦𝘳 𝘮𝘰𝘳𝘦 𝘬𝘪𝘭𝘰𝘮𝘦𝘵𝘦𝘳𝘴, 𝘢𝘯𝘥 𝘧𝘪𝘯𝘪𝘴𝘩 𝘱𝘳𝘰𝘫𝘦𝘤𝘵𝘴 𝘧𝘢𝘴𝘵𝘦𝘳 𝘵𝘩𝘢𝘯 𝘦𝘷𝘦𝘳 𝘣𝘦𝘧𝘰𝘳𝘦. 𝘕𝘰𝘵 𝘰𝘯𝘭𝘺 𝘩𝘢𝘷𝘦 𝘸𝘦 𝘴𝘢𝘷𝘦𝘥 𝘴𝘶𝘣𝘴𝘵𝘢𝘯𝘵𝘪𝘢𝘭 𝘤𝘰𝘴𝘵𝘴 𝘢𝘯𝘥 𝘳𝘦𝘥𝘶𝘤𝘦𝘥 𝘰𝘶𝘳 𝘦𝘯𝘷𝘪𝘳𝘰𝘯𝘮𝘦𝘯𝘵𝘢𝘭 𝘪𝘮𝘱𝘢𝘤𝘵, 𝘣𝘶𝘵 𝘰𝘶𝘳 𝘤𝘭𝘪𝘦𝘯𝘵𝘴 𝘢𝘳𝘦 𝘢𝘭𝘴𝘰 𝘱𝘭𝘦𝘢𝘴𝘦𝘥 𝘸𝘪𝘵𝘩 𝘵𝘩𝘦 𝘴𝘱𝘦𝘦𝘥 𝘢𝘯𝘥 𝘦𝘧𝘧𝘪𝘤𝘪𝘦𝘯𝘤𝘺 𝘰𝘧 𝘰𝘶𝘳 𝘰𝘱𝘦𝘳𝘢𝘵𝘪𝘰𝘯𝘴. 𝘞𝘦 𝘩𝘪𝘨𝘩𝘭𝘺 𝘳𝘦𝘤𝘰𝘮𝘮𝘦𝘯𝘥 𝘊𝘪𝘵𝘺𝘮𝘢𝘱𝘱𝘦𝘳 𝘵𝘰 𝘢𝘯𝘺𝘰𝘯𝘦 𝘪𝘯 𝘵𝘩𝘦 𝘣𝘶𝘴𝘪𝘯𝘦𝘴𝘴!"
Marco Scotton | Field Manager Spain, Novotecni