MasterMind Unveils the Future of Precise Asset Management
In today's fast-paced world, managing traffic assets with precision and ease is critical for any organization. That's where MasterMind, LLC comes in – a US company which specializes in 360° HD mobile mapping services, video mapping, and GIS based asset management.
As the demand for high-definition imagery increases, MasterMind recognized the need to upgrade their existing system with a higher resolution spherical camera. 
01  Increase image resolution
Their customers expect to be able to zoom in on assets, view them up close, and read detailed information.
02  Proven camera technology
Mastermind has been using the LaydyBug5 cameras for years. Therefore, they are looking for a 360 camera with similar reliability and accuracy.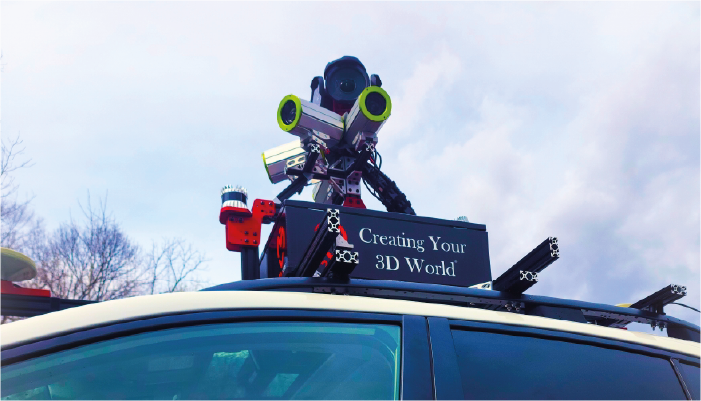 MasterMind chose the LadyBug6 camera because it excels in stability and reliability like no other. The Ladybug6 offers a 240% increase in megapixels over the Ladybug 5+. Its triggering capabilities are unmatched, making it a perfect fit for MasterMind's daily workflow, and LiDAR overlays. With the LadyBug6 , MasterMind gains a real-time stitched panoramic image, and makes adjustments on the fly.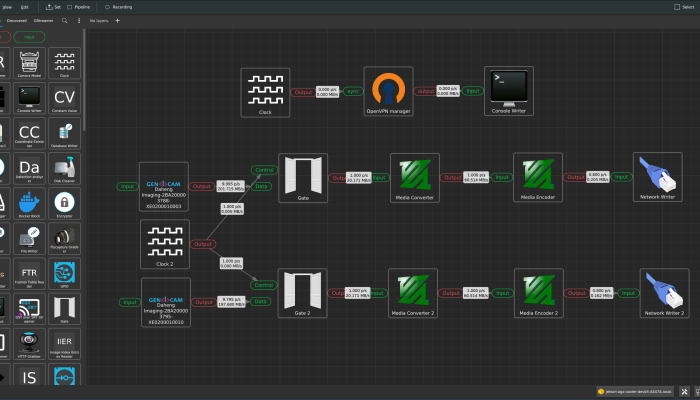 The LadyBug6 seamlessly integrated into MasterMind's existing mobile mapping solution called Mapster, with the remote support of Horus. 
Both hardware and software integration transitioned smoothly, allowing MasterMind to continue providing top-notch services for their clients without any hiccups.
MasterMind has always been committed to providing the highest quality  360° HD street level imagery and has been working with Ladybug cameras for many years. They started with the LadyBug3 and transitioned to the LadyBug5+ for many years. After a thorough preliminary phase, the new LadyBug6  camera turned out to be the perfect turnkey solution of the future.
Our experience with the LadyBug6 camera has been exceptional. Following the cameras' arrival, and the steady support of Horus during integration, we were up and running in days.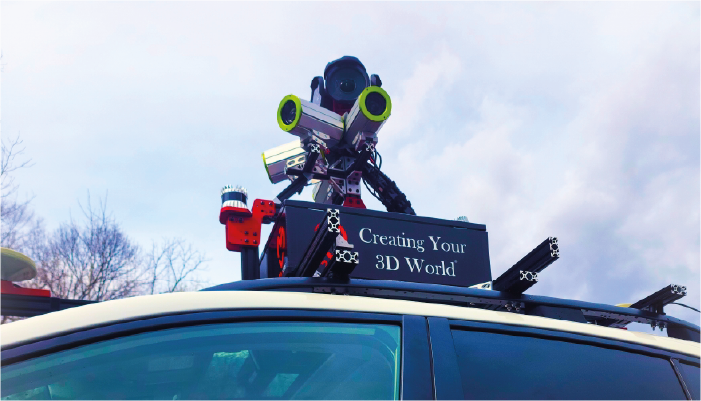 The panorama images are beautiful within the Horus GeoSuite mapping software, and the LadyBug6 has proved to be the comprehensive turnkey camera perfectly suited for our mobile mapping services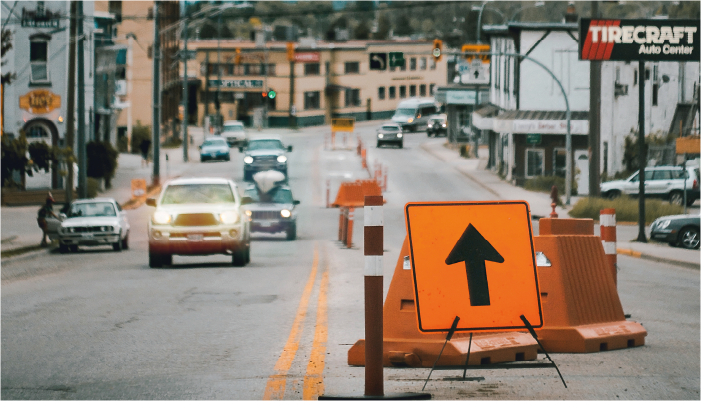 Streamlined Post-processing
The LadyBug6 camera offers amazing base 360° imagery at comfortable data rates and increases post-processing speeds by alleviating the need of any additional stitching.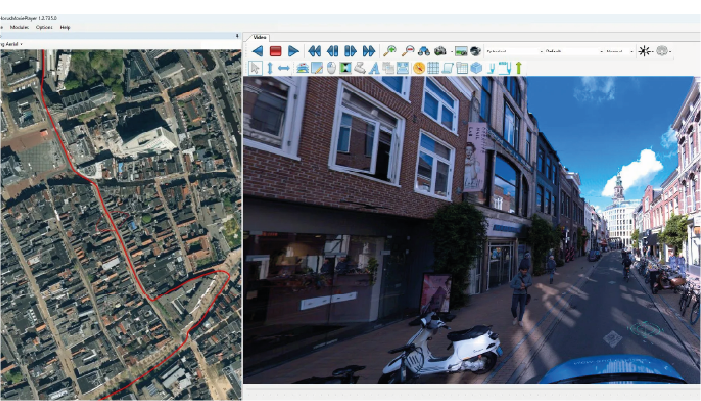 "At MasterMind, we listen to our clients' needs and we always strive to provide them with next gen technology. With over 10K miles captured per vehicle per year, the amount of data we need to process is staggering. Quite literally in the petabytes! That's why we're constantly exploring ways to accelerate data post-processing. The LadyBug6 camera offers amazing base 360° imagery at comfortable data rates and increases post-processing speeds by alleviating the need of any additional stitching. We also see huge potential in automating and streamlining our feature extraction post-processing. Recently, we partnered with one of Horus' partners for PCI based inspection utilizing AI technology. This has been a game-changer, and we're excited to see what other advancements we can make in the near future."
Nicholas Hickman | Mastermind LLC
// Drop us a line! We are here to accelerate your mapping