Revolutionized Thermal Powerline Inspections at highway speed
Fast Forward (formerly Snappy Workflow) is a pioneering capturing company that specializes in powerline inspections, providing innovative solutions that harness advanced technologies to automate and optimize the inspection process. With their deep expertise in thermal inspections of powerlines and proprietary data collection software, Fast Forward is at the forefront of transforming powerline inspections.
With a strong focus on thermal inspections, Fast Forward's proprietary data collection software empowers inspectors to capture critical thermal data efficiently and accurately. By automating the inspection process, Fast Forward eliminates the reliance on manual methods, reducing human errors and improving overall inspection quality.
Traditional inspections methods have their limitations in terms of efficiency, accuracy, and safety. However, advancements in technology have led to the development of more efficient and automated thermal inspection solutions for powerlines. Looking for a solution to address these challenges, Fast Forward approached Horus. They needed a modular, imagery-based, mobile mapping platform that could provide them a scalable camera solution, to capture accurate data at highway speed. Traditional ways for thermal inspections of powerlines include:
Using helicopters or drones equipped with thermal cameras to capture thermal images of powerlines from above. This method provides an overall view of the powerlines but can be limited by airtime, weather conditions , overhanging brenches, and accessibility in certain areas.
02  Inefficient Ground-based Inspections
Technicians equipped with handheld thermal cameras or thermal imaging equipment walk or drive along powerline routes to capture thermal images of individual components. This method allows for closer inspection but can be time-consuming and labor-intensive.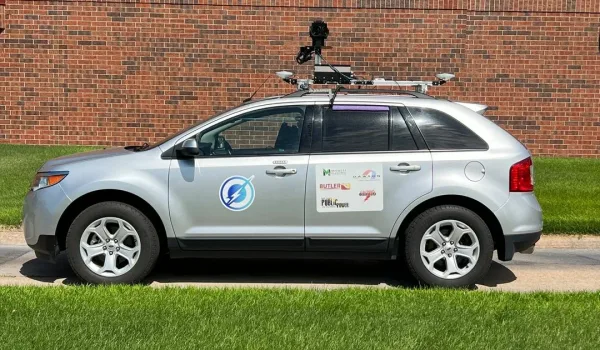 Horus delivered the perfect solution – the CityMapper. One CityMapper was dedicated to capturing spherical imagery, while the second CityMapper included a thermal camera rig with four thermal cameras mounted on top.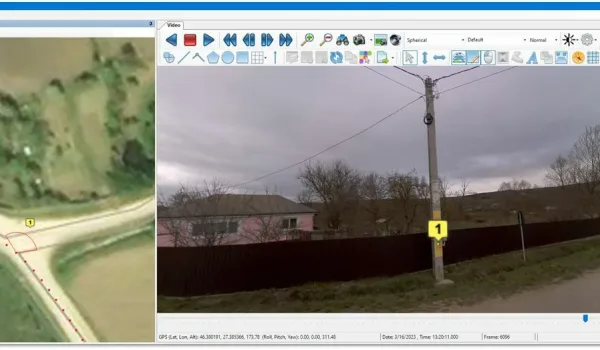 Alongside, Horus provided the GeoSuite software, enabling us to transform, process, extract, and share data seamlessly across our organization or via the web. With GeoSuite, we can generate geo-referenced panoramic images and capture essential GIS data.
Fast Forward can now automate thermal inspections, saving costs and time while ensuring accurate results:
By installing a roof-mounted thermal camera on the FastForward vehicles, the FastForward inspectors can accelerate the inspection process by 10 times.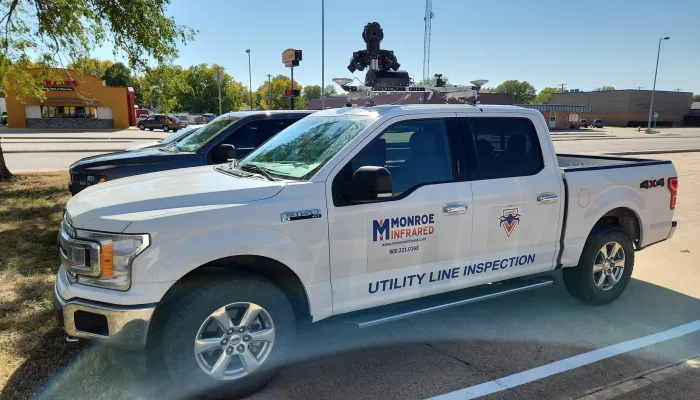 They receive simple reports on each structure, importable into any GIS software, reducing data volume by over 70% while still obtaining actionable results. 
Additionally,  the end solution enables them to automate line patrols, leading to streamlined documentation, cleaner GIS data, and improved overall inspections for enhanced decision-making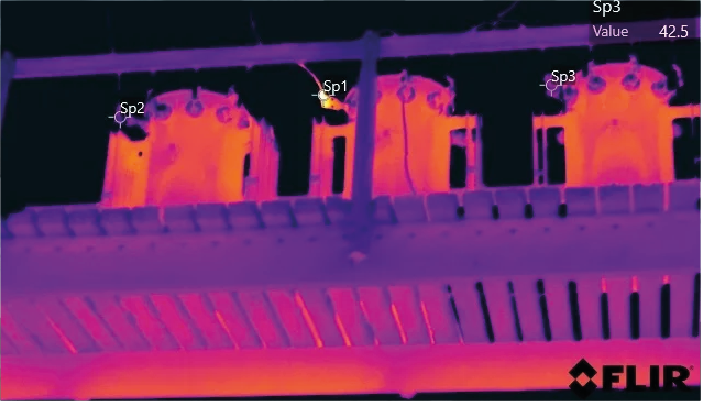 Additionally, Horus' technology enables them to streamline the post processing , cleaner GIS data, and improved overall inspections for enhanced decision-making.
The optimized software automates the capture process, allowing our inspectors to cover over 2,000 miles per week, per car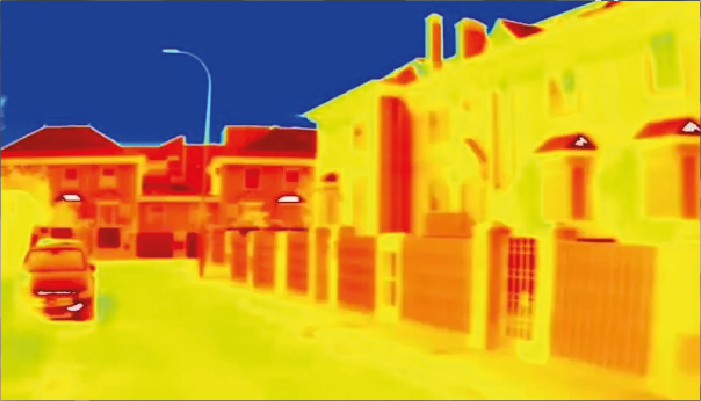 Fast Forward has streamlined powerline inspections, saving costs, increasing efficiency, and ensuring the safety of our workforce. Their operations are now future-proof, embracing innovative technologies that drive us toward a more sustainable and reliable power grid.
// Drop us a line! We are here to accelerate your mapping