BAM Infra, The Netherlands
BAM Infra simplifies FTTH Design and Construction stages with automated surface segmentation
BAM Infra is a prominent player in the Dutch market, known for their expertise in constructing advanced telecommunications networks. Their comprehensive services encompass the entire project lifecycle, from design to maintenance. Recognizing the significance of risk management in FTTH projects, BAM prioritizes accurate data and imagery for precise design and cost calculations. By ensuring up-to-date insights and reliable information on cable routing options, BAM wants to minimize uncertainties and maximizes project success.
BAM is facing several challenges in FTTH calculation and construction processes. Addressing these challenges is vital for BAM to optimize their FTTH calculation and construction processes, streamline decision-making, and maintain a competitive edge in the market.
01 Clear Project Site Overview
BAM faces the challenge of obtaining a comprehensive understanding of the project site and its geographical variations. This information is crucial for making informed investment decisions and mitigating financial risks.
Traditional methods of field research are often time-consuming and impractical within tight deadlines. BAM requires a faster and more efficient solution to gather the necessary data and insights
The solution BAM seeks must be reliable, providing accurate and up-to-date information to ensure the success of their tender processes and construction projects.
To meet BAM's specific requirements, we proposed the Horus Citymapper, a highly advanced mobile mapping system equipped with state-of-the-art technology. The Horus Citymapper combines the Flir Ladybug 5+ 360 camera and Applanix GPS, guaranteeing reliable and accurate data collection. Taking it a step further, we integrated a Velodyne Lidar and four high-resolution cameras, capturing street-level imagery with unprecedented detail.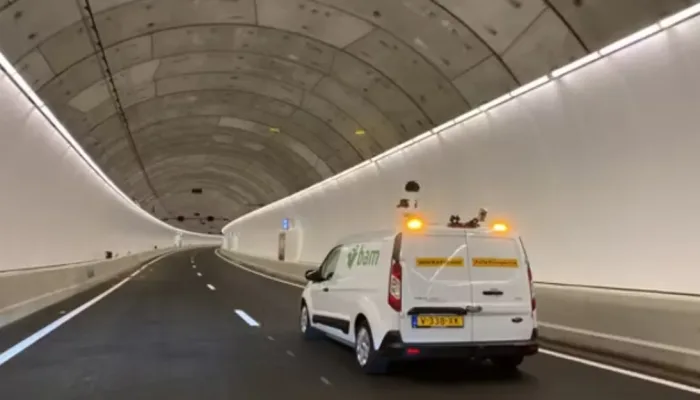 But our solution goes beyond data collection and fusion. BAM needed actionable insights to drive decision-making. To address this, we integrated artificial intelligence (AI) algorithms for automated feature extraction and object recognition. This intelligent system empowers BAM to calculate various scenarios based on GIS-formatted output, unlocking the full potential of the captured data.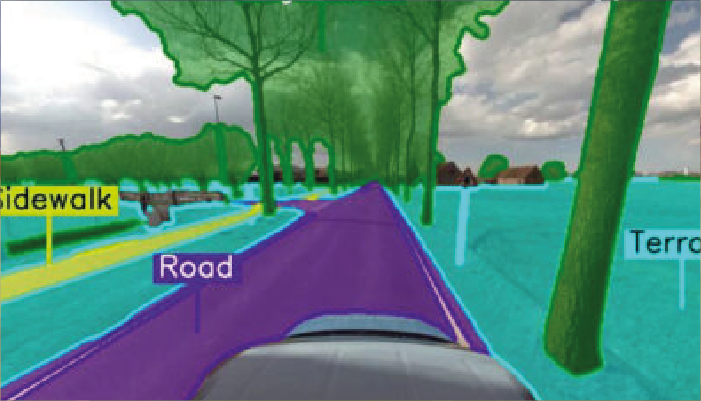 With the Horus Citymapper Solution, BAM gains a comprehensive and intelligent platform that seamlessly integrates cutting-edge technology, advanced data processing, and AI capabilities. This innovative solution revolutionizes their FTTH calculation and construction processes, providing them with automated surface segmentation. Resulting in unparalleled efficiency, accuracy, and decision-making power.
In summary, BAM Infra Telecom, in collaboration with Horus, brings forth a revolution in FTTH construction. By combining state-of-the-art sensor technology, advanced data fusion, and intelligent algorithms, we empower BAM to make informed decisions, reduce risks, and create a sustainable future for telecommunications networks.
Sensor Information -> Actionable Data
Our intelligent solution transforms raw sensor information into valuable insights that drive informed decision-making.
Enhanced Data Analysis and Decision-Making
Previously, obtaining a comprehensive understanding of the project site took up to 18 days. With Horus, BAM gains a clear situational overview within a remarkable 3-day timeframe, eliminating surprises
Smart Investment Calculator
A sophisticated investment calculator that expedites and enhances the accuracy of BAM's calculations, resulting in faster and more reliable financial estimations.