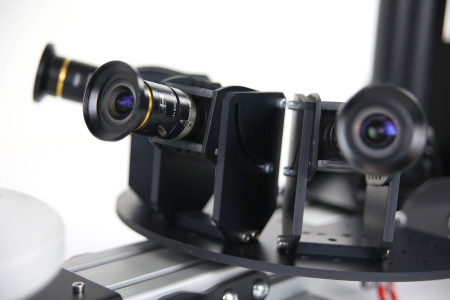 Since 2006 Horus has showed the world what powerful solutions can be built on top of street-level imagery data. Imagery data can be interpreted very fast by humans. So the audience that can work with this kind of data is huge. With mobile mapping software of Horus it is possible to extract features manually as GIS objects or automatically with Artificial intelligence software.
With absolute map accuracies <10 cm, imagery based solutions are relatively affordable and faster than LiDAR systems and therefore very useful for frequent assetmanagement inventory and inspection tasks. Since Horus software is multi sensor fusion software, you can add fast and easy extra sensors like high resolution, thermal infrared, noise, etc to perform multi purpose inspections on the go.
And yes, if needed, you can add LiDAR to the Citymapper as well!